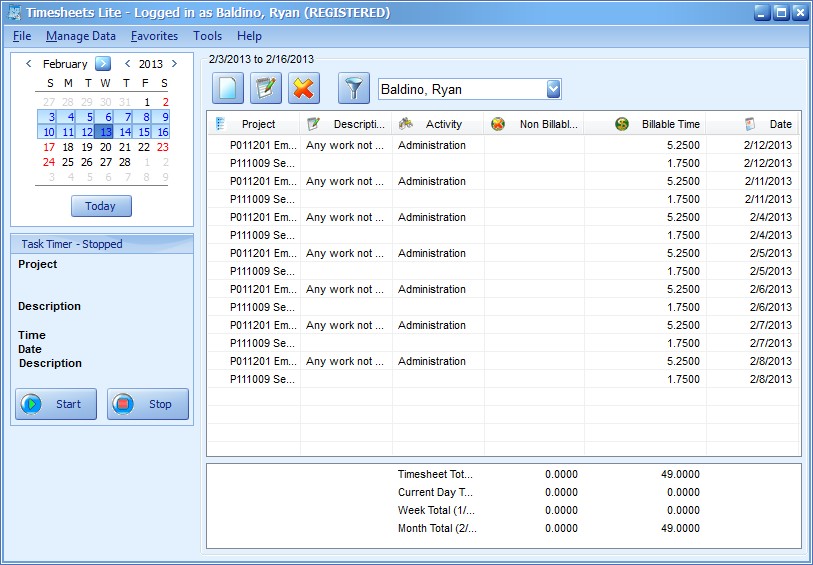 Selecting Multiple Days.
The Timsheets Lite timesheet screen allows employees to view times from one or several days. Above you can see the timesheet data for 5 days. When multiple timesheet dates are selected a new column is added to the timesheet showing the date of each time on the timesheet.
Selecting multiple timesheet days is a simple task. Users can either click and drag to select a contiguous number of days on the calendar. Alternatively users can CTRL-click to select multiple non-contiguous days (for example every Monday in a month).
Related Topics
Timesheets MTS Software (2002-21)
Email Us
Copyright & Disclaimer